Winter 2023
Since rising interest rates began to slow market pace mid-2022, both buyers and sellers have been keenly interested in the prospect of any price correction that may follow. What we've seen thus far is that, despite a sizable reduction in market activity- the number of sales last quarter was 28% fewer than Q4 2021, year-over-year prices have plateaued without showing a corresponding reduction. This is due largely to supply constraints caused by the same interest rate hikes that spooked buyers. While 2021 and the first half of 2022 showed unprecedented activity in new purchases, there was also a tidal wave of mortgage refinances. Any prospective seller with a mortgage rate in the 2% or 3% range will be loath to give it up for a new loan above 5%, especially when they aren't seeing the sort of price correction that would tempt them to move. Their hesitancy to sell constrains supply and supports pricing at its current level.
Only a bonafide recession bringing large-scale, white collar job loss, thereby forcing owners to sell, would bring about the sort of supply increase that usually precedes a drop in pricing. While we are seeing large tech companies downsize, these companies were also the biggest hirers of the last few years; they have a ways to go with additional layoffs before they revert to their pre-pandemic sizes. Also, employees being laid off have tended to be those hired most recently, which in NYC means relatively younger workers who weren't yet homeowners anyway. When attempting to gage the prospect of any oncoming drop in prices, it's important to remember that the depths of the pandemic shutdown caused a price correction in the Manhattan market of 7-10%, while Brooklyn prices remained steady and rose sharply shortly thereafter. Anyone gaging the likelihood of a similar drop in prices must ask themselves if we've seen anything over the past few months that is as disruptive to the market as the events of Spring 2020. While those predicting a categorical drop in prices may be disappointed, price stagnation in a market that shows average annual appreciation of 4.5% over the long term is real savings for buyers, especially those making larger down-payment or all-cash purchases.
The Manhattan submarket showing the largest decrease in pricing both since Q3 2022 and year-over-year was new development. Although, these decreases in total price figures were caused almost wholly by the pandemic-era preference for larger homes expiring, and buyers gravitating back toward smaller-home sizes. The average size of a new development purchase last quarter was the smallest in eleven years… average purchase ppsf was actually 2.9% higher year-over-year.
Brooklyn has followed a similar pattern: Despite a 30% drop in sales activity from the prior quarter and prior year, pricing has held steady due to a dearth of available inventory caused by owners' hesitancy to give up their lower interest rate. The absorption rate (months of supply currently available) has remained at 3%. A market in equilibrium will have between six and nine months' supply; Brooklyn remains a seller's market with a shortage of inventory.
Manhattan Sales Market
Click the icon below to view the Q4 2022 Elliman Report for Manhattan sales:

– Median resale sales price of $990k is essentially flat (+1.5%) year-over-year.
– Inventory falls sharply from Q3 highs, although remains 5.1% higher that Q4 2021.
– Sales activity falls sharply from the highs of 2021 / Spring 2022, increasing the absorption rate from 5.2 to 7.7 months year-over-year. A normal market will have between six and nine months supply available.
Brooklyn Sales Market
Click the icon below to view the Q4 2022 Elliman Report for Brooklyn sales:

– Median sale price sets new quarterly record for the eight time in the past nine quarters
– While absorption rate has been falling for years, actual number of homes for sale fell for the first time in a year-and-a-half
– Sales activity rose year-over-year for the seventh consecutive quarter
Miami Beach Sales Market
– Unlike NYC, Miami's slowed market pace has resulted in a bonafide price correction, with median sales price down 8% year-over-year.
– While listing inventory has remained the same, the 49% drop in sales activity has resulted in a doubling of the absorption rate, from five to ten months' supply.
Presenting a New Way to Search for Real Estate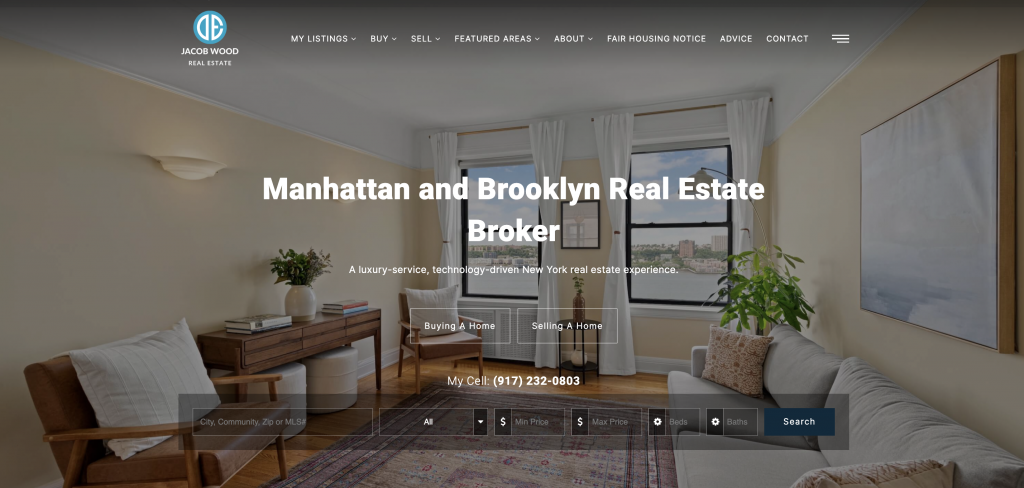 jacobwoodre.com pulls listings using the same IDX feed as all major brokerages and real estate sites. Since StreetEasy forces agents to manually upload their listings in order to charge them per-listing, many agents don't put all of their listings on StreetEasy, or keep them up-to-date. The home search function on my website offers all of those listings.
My Newest Listing: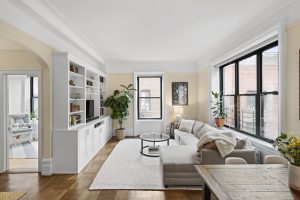 Sunny and newly renovated 2 bed / 1 bath in UWS doorman coop on Riverside Dr asking $1m.
Price Improvement: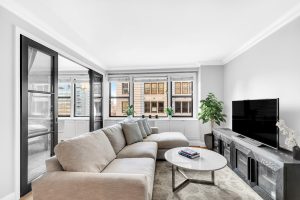 Beautiful open sky views in this 2 bed / 2 bath in a Gramercy Park doorman coop now asking only $1.59m. 

Newly In-Contract

This Midtown West new development offers a beautiful amenities package. I was able to negotiate off the asking price, all closing costs, and a reduced storage unit for my buyer!
Take it from my daughter Blake: I'll support you through our entire process… even if you eat my hair.