Fall 2022
2021 yielded a surge in Manhattan real estate transactions, as pent-up demand from the prior year's shutdown was released. As increases in activity typically precede increases in price, a new quarterly record for median resale sales price was set Q2 of this year. This years' transaction activity hasn't matched 2021's feverish pace, meaning Q2's peak pricing was likely the apex of Manhattan's post-pandemic market. As expected, last quarter's figures show a decrease in pricing relative to Q2, and maintain the years' decrease in activity relative to 2021… returning to figures that have historically been considered a normal market.
Q3's metrics are still categorically higher than 2018 – 2019, years that were regarded as a healthy, functional market.   What has the Manhattan market's pricing reset looked like thus far? Median resale sales price, the most instructive pricing metric to follow, is down 5% from Q2's 2022's record price, yet is up 8.7% from Q3 2019. Q3's number of transactions was down 18% from 2021's frenetic pace, although up 44% from 2019's pre-pandemic activity level. Supply has remained steady, basically flat relative to Q2 of this year, and 5% higher than Q3 2019. Absorption rate followed a similar pattern, flat relative to Q2 at 6.2 months' supply available, yet well under Q3 2019's figure of 8.6. For perspective, the 20 year average absorption rate is 8.4 months' supply. After historically low interest rates led to a lull in cash purchases, the quarterly share of all-cash transactions rose back to 49%, in line with Manhattan's long-term average.
Interest rates are following a similar pattern, returning to long term averages from last years' historical lows. Today's rates are similar to those of 2006 – 2007, years marked by high activity and high prices.
Figures from the Brooklyn market are harder to draw a narrative from, as they include an average of results from markets like Brooklyn Heights and North Williamsburg, which closely follow Manhattan market patterns, and those like Gravesend, Bensonhurst, and Brownsville, emerging markets that are typically more volatile. However, we see the borough as a whole is largely following Manhattan patterns: pricing is down for the quarter and up for the year, number of sales is down slightly for the quarter and down significantly for the year. Brooklyn does differentiate itself in absorption rate: supply in the borough is so tight that a 40% uptick in number of homes for sale resulted in an absorption rate of 2.7 (Manhattan's was 6.3), and didn't quite come to match the number of homes that were available in Q3 2021, a banner year for Brooklyn sales.
Manhattan Sales Market
Click the icon below to view the Q3 2022 Elliman Report for Manhattan sales:

– Median sales price rose annually to the second highest on record for a third quarter.
– Sales and average price per square foot both fell to the second highest on record for a third quarter.
– Listing inventory was up nominally from the prior year's quarter and pre-pandemic
Click the icon below to view the Q2 2022 Elliman Report for Brooklyn sales:

– Median sale price sets new quarterly record for the eight time in the past nine quarters
– While absorption rate has been falling for years, actual number of homes for sale fell for the first time in a year-and-a-half
– Sales activity rose year-over-year for the seventh consecutive quarter
Miami Beach Sales Market
– Listing inventory declined year over year for eight straight quarters and was nearly two-thirds below pre-pandemic levels
– Median sales price of single-family homes rose year over year for the ninth straight quarter to double pre-pandemic levels
– Median sales price for condos slipped annually for the first time in nine quarters
Presenting a New Way to Search for Real Estate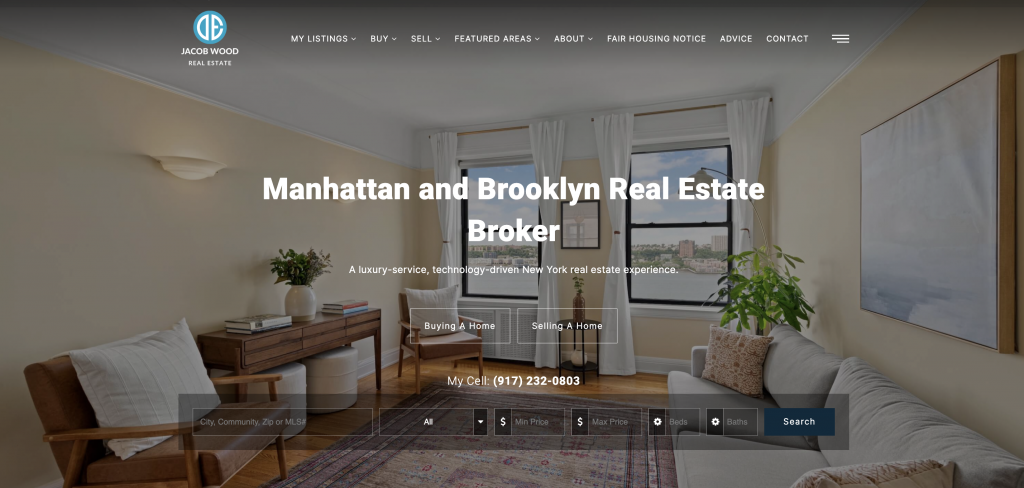 jacobwoodre.com pulls listings using the same IDX feed as all major brokerages and real estate sites. Since StreetEasy forces agents to manually upload their listings in order to charge them per-listing, many agents don't put all of their listings on StreetEasy, or keep them up-to-date. The home search function on my website offers all of those listings.
Quickly in-Contract: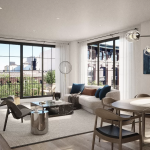 This Clinton Hill New development sold out quickly, but not before my buyer got in contract for a 3 bed / 3 bath + private parking asking $2.15m.
Another coop sold: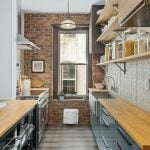 This beautifully designed Sunset Park one bed will soon have a new owner, after setting a record selling price for the coop.


Another Great Buy:

Fixer-uppers offer excellent value right now, and my buyer snagged one of the only oversized downtown one beds in a doorman building below $600k.
For Halloween, my daughter Blake warns you not to go Dragon your feet in this market…