Summer 2022
Manhattan Q2 2022 saw what is likely an apex of sales activity, with the highest number of Q2 sales on record in fifteen years, and increases in all price metrics, both versus Q1 and the year-ago-quarter. In fact, median resale sales price, the most relevant of price metrics, set a new record, eclipsing that of Q2 2019. While inventory was similar to Q2 2021, number of purchases was over 12% higher, and average days-on-market a considerable 49% shorter at 86, one of the quickest paces of the past ten years. However, with an average three-month sell-cycle, these metrics are trailing data, and indicative of the frenetic market of early this year. Monthly signed-contracts, which are more representative of the current energy on the ground, have decreased each month of this year, likely indicating a plateau in pricing and relaxing of the market pace that will become evident in this year's Q3 report.
With the pandemic having had such an outsized effect on our market over the past couple years, more relevant than year-over-year comparisons will be those between current conditions and pre-2020. Average closing price and median resale sales price are 16% and 11% higher than their Q4 2019 counterparts, respectively. Granted, Q3/4 2019 figures were influenced by the introduction of the higher, gradated Mansion tax that Summer, annual appreciation in line with the long-term NYC average of 4.5% is easily evident.
New development is unmistakably in the process of rebounding from a multi-year slump that preceded the pandemic, with all price metrics having risen from Q1, and number of sales per quarter having doubled from year-ago-quarter. The dramatic rise in available inventory is indicative of the glut of shadow inventory the new development market has dealt with for years, and developers now being confident enough to list it.
While the Manhattan market has managed to rebound from a pandemic-related slump, Brooklyn has unmistakably benefitted from the events of the past two years, as buyers prioritize more square footage and proximity to green space over proximity to office districts. All price metrics and sales activity are up, and both supply and days-on-market are down, versus Q1, 2021, and pre-pandemic.
Manhattan Sales Market
Click the icon below to view the Q2 2022 Elliman Report for Manhattan sales:
– Median sale price reached record high in Q2, while average sales price reached third-highest total on record
– Sales activity reached highest Q2 total since 2007.
– Rising interest rates pushed share of cash buyers above 50% threshold, the third highest percentage on record
Brooklyn Sales Market
Click the icon below to view the Q2 2022 Elliman Report for Brooklyn sales:
– Median sale price sets new quarterly record for the eight time in the past nine quarters
– While absorption rate has been falling for years, actual number of homes for sale fell for the first time in a year-and-a-half
– Sales activity rose year-over-year for the seventh consecutive quarter
Miami Beach Sales Market
– A drop in luxury market activity lowers average sale size and cuts average days-on-market nearly 40% year-over-year to 102
– Sales activity declined year-over-year for the first time in eight quarters
– Inventory declined for the seventh consecutive quarter, down 66% from pre=-pandemic levels
Presenting a New Way to Search for Real Estate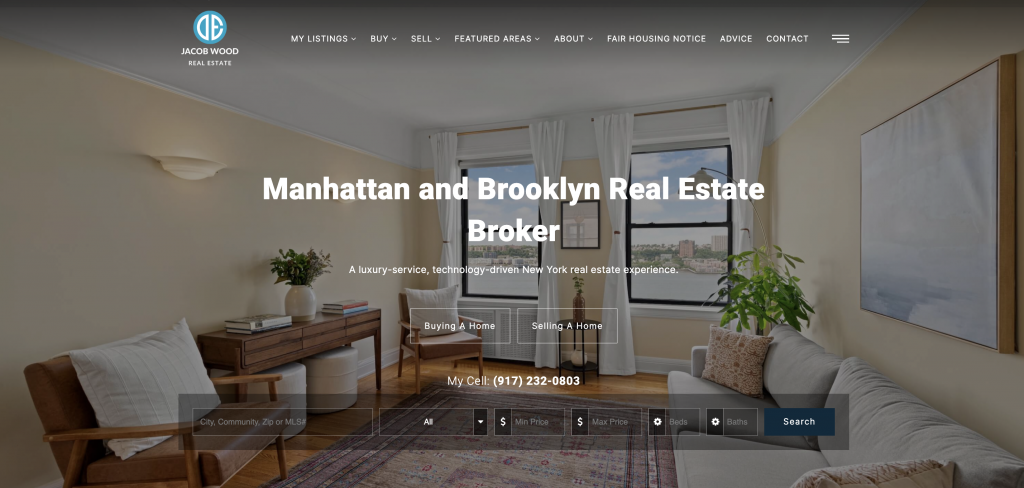 jacobwoodre.com pulls listings using the same IDX feed as all major brokerages and real estate sites. Since StreetEasy forces agents to manually upload their listings in order to charge them per-listing, many agents don't put all of their listings on StreetEasy, or keep them up-to-date. The home search function on my website offers all of those listings.
Sold and Closed: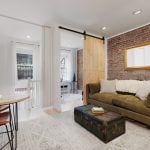 Lofty and light-filled one bed + home office / 1.5 bath duplex coop with in-unit w/d on a Central Park block, asking $850k.
Quickly in-Contract: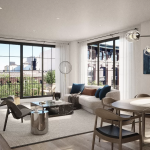 This Clinton Hill New development sold out quickly, but not before my buyer got in contract for a 3 bed / 3 bath + private parking asking $2.15m.
Clear to Close: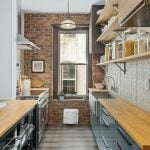 This beautifully designed Sunset Park one bed will soon have a new owner, after setting a record selling price for the coop.


Another Great Buy:

Fixer-uppers offer excellent value right now, and my buyer snagged one of the only oversized downtown one beds in a doorman building below $600k.